Miracle League of Parker County
"Miracle League is dedicated to promoting the health and well being of individuals with disabilities while educating the public and promoting a greater understanding of matters concerning individuals with disabilities."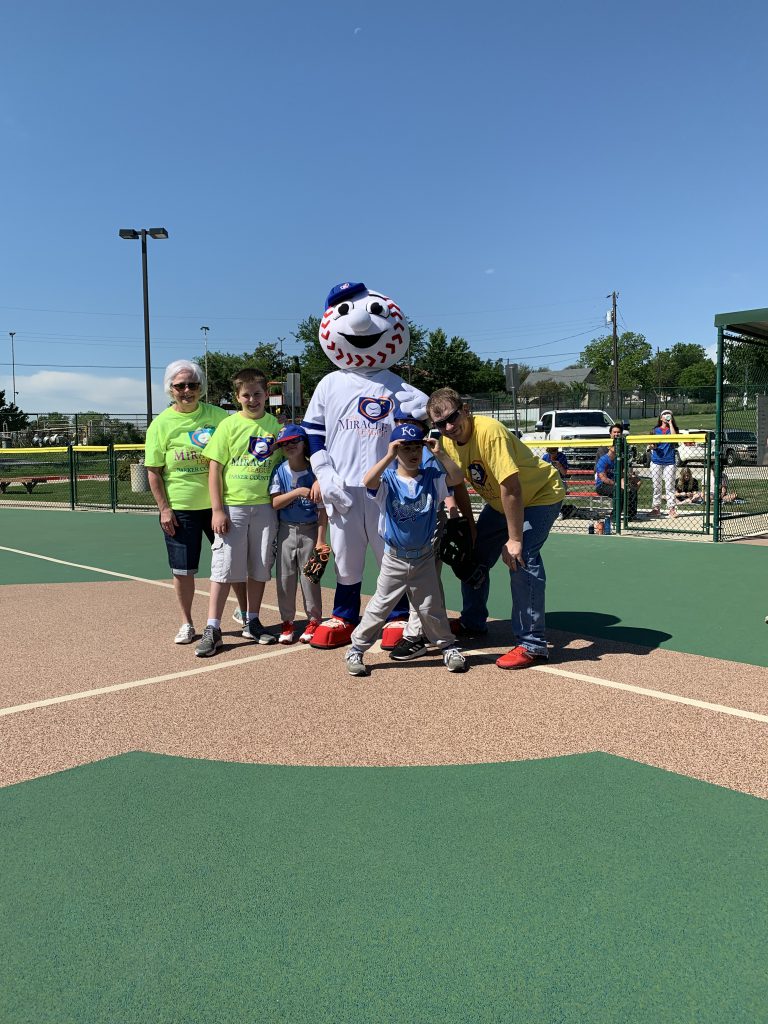 Unfortunately, due to the weather today's games and Petting Zoo have been cancelled. We will reschedule awards and picture day for June 1st starting at 8am. Everyone will be informed next week once the schedule of events are determined. Please stay dry and enjoy your families. If you have any questions please email or call James Gray.
James Gray
Executive Director
(817)304-2356
james@miracleleagueparkercounty.com
*THE 2019 REVISED SPRING BASEBALL SCHEDULE IS ON CALENDAR PAGE*
Click Here to Read More about Important Dates
---

Welcome to The Miracle LeagueParker County. The Miracle League of Parker County is a non-profit organization focused on providing a safe and enjoyable team sport experience for kids and young adults with mental disabilities regardless of his or her experience level of ability. Players of all ages and from all counties are welcome.  Our field is located at 2308 Tin Top Rd in Weatherford, TX 76087.
2019 Weather Policy
The Miracle League of Parker County will notify the league via the website and with a Facebook post if a game is cancelled. Our policy is to have this online 90 minutes before the game. Games that get cancelled due to weather will be rescheduled if volunteers are available. Coaches will notify the parents and players. Click Here to Learn More

Opportunities to Give. There are a number of financial opportunities allowing you to partner with The Miracle League Parker County. There are many sponsorship levels and every contribution helps.
We are thankful and grateful to all who have and will continue to support our extraordinary league. If you have questions on any of these opportunities please contact:
James Gray at James@miracleleagueparkercounty.com    817 304-2356

For those interested in becoming a volunteer The Miracle League of Parker County  contact James Gray at 817-304-2356 or James@miracleleagueparkercounty.com. See you there!
There are numerous opportunities to help out with the Miracle League. Volunteer positions include: Buddies, Coaches, Team Moms, Concession Stand Workers, and Fundraisers. Are you ready to make a difference in a child's life? Become a Volunteer.
---