Miracle League of Parker County
"Miracle League is dedicated to promoting the health and well being of individuals with disabilities while educating the public and promoting a greater understanding of matters concerning individuals with disabilities."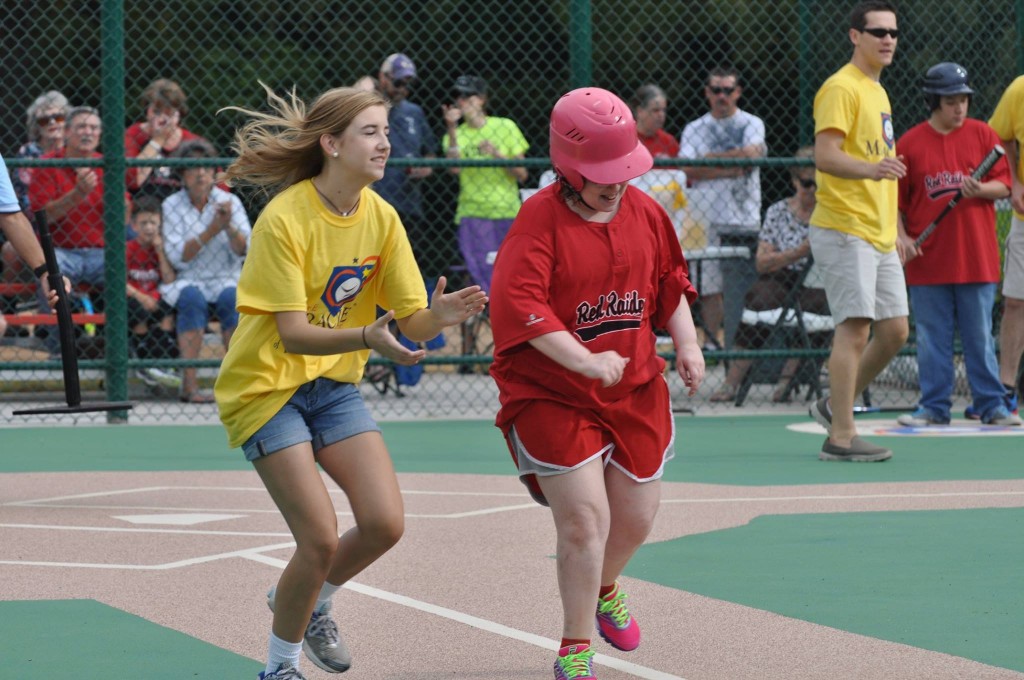 Thank you to our Teams and Coaches for a great 2018 Spring Season!!!
Texas A&M Aggies

Kansas Jayhawks

TX Tech Red Raiders

Coach Coby, Laurey & Kendra

Coach Comer, Ray

Coach Katelyn, Peggy

1   Taylor Bond
2   Samuel Bush
1 Ben Roach
3   Mary Ruflin
3   Conner Barnett
5 Ella Starkey
4   Jacob Kiser
5   Toi Hill
7 Shelby Prewett
6   Vincent Mercer
8   Brandon Sawicki
8 Tanner Judkins
7   Nolan Crickman
10 David Hawley
10 Vivianna Madera
9   Reece Bandy
11 Aidan Faglie
12 Dillion Skaggs
11 Isaiah Sohn
12 Davida Reynolds
14 Bradley Cedillo
14 Molly Finestead
15 Sam Smith
16 RJ Clark
15 Lydia Elgin
22 Seth Strosnider
18 Kyle Smith
29 Avery Farr
27 Joseph Boyd
21 Hannah Harley
33 Misty Lance
31 Holden Brown
22 Bryce Unger
43 Jack Hare
37 Tommy Robinson
26 Fletcher Stark
53 Courtney Miller
31 Briley Hall

Arkansas Razorbacks

Kansas St Wildcats

Okla St Cowboys

Coach Megan & Cathie

Coach Howard & Jennifer

Coach Roy, Cindy & John

1   Atiana Ramos
1   Lorene Humphries
1   Rhett Gabbert
2   Christopher Lydens
2   Hudson Shupe
2   Brendon Marquez
3   Brayden Peters
3   Lauren Wells
9   Hayes Murry
4   Cannon Sharp
4   Savannah Daniels
11 Colby Tiberg
6   Aaron Watson
5   Edgar Garcia
12 Nathan Willis
8   Paxton Bierle
6   Carter Costello
13 Casey Hettick
9   Caitlin Wade
8   Samuel Linguist
25 Richie Kaminski Jr
11 Reid Bissett
9   Josey Hart
27 Mikayla Kern
14 Catherine Hurd
13 Philip Dunn
28 Eric Yates
17 Gabriel Klassen
25 Tyrell Greenough
31 Mattingly Bristow
48 Matthew Good
32 Travis Decker
34 Carson Fayette
49 Chandler Jones
34 Brian Wimberley
36 Vincent Lindsey
51 Gary Peters

15 Maylin Gipson
Click Here to Read More about Important Dates
---

Welcome to The Miracle LeagueParker County. The Miracle League of Parker County is a non-profit organization focused on providing a safe and enjoyable team sport experience for kids and young adults with mental disabilities regardless of his or her experience level of ability. Players of all ages and from all counties are welcome.  Our field is located at 2308 Tin Top Rd in Weatherford, TX 76087.
2018 Weather Policy
The Miracle League of Parker County will notify the league via the website and with a Facebook post if a game is cancelled. Our policy is to have this online 90 minutes before the game. Games that get cancelled due to weather will not be rescheduled. Coaches will notify the parents and players. Click Here to Learn More

Opportunities to Give. There are a number of financial opportunities allowing you to partner with The Miracle League Parker County. There are many sponsorship levels and every contribution helps.
We are thankful and grateful to all who have and will continue to support our extraordinary league. If you have questions on any of these opportunities please contact:
James Gray at James@miracleleagueparkercounty.com    817 304-2356

For those interested in becoming a volunteer The Miracle League of Parker County  contact James Gray at 817-304-2356 or James@miracleleagueparkercounty.com. See you there!
There are numerous opportunities to help out with the Miracle League. Volunteer positions include: Buddies, Coaches, Team Moms, Concession Stand Workers, and Fundraisers. Are you ready to make a difference in a child's life? Become a Volunteer.
---